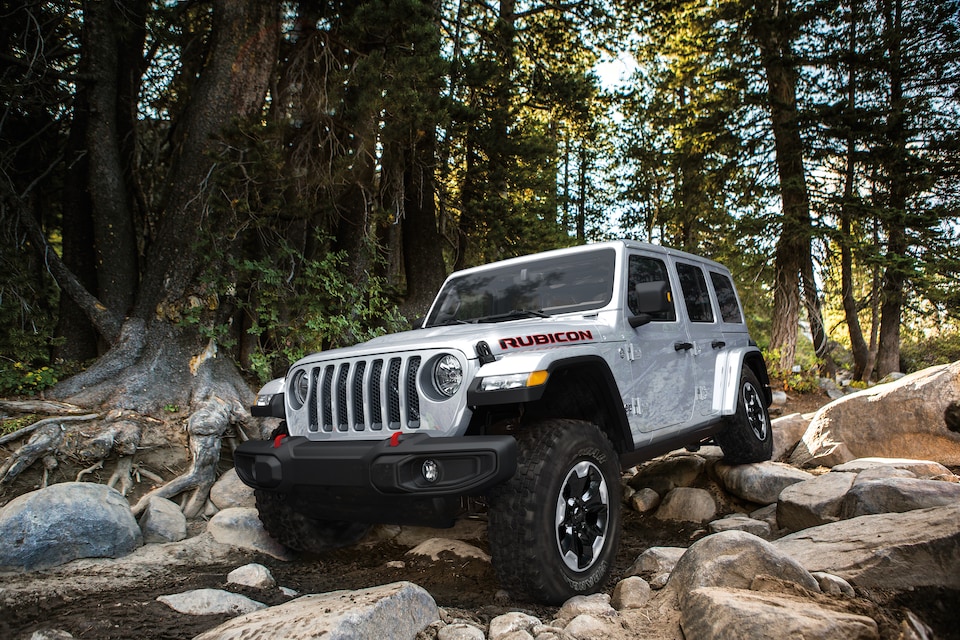 ​
As you think about what you want for the holidays, dare to dream big and consider leasing or loaning a brand-new 2019 Jeep Wrangler! Trust us, you won't be disappointed that you did. The 2019 Jeep Wrangler is bold, beautiful, and ready for whatever destination you have in mind, all while being fun to drive and a bundle of adventure all in itself. Let's just say, there's a reason MotorTrend named it the 2019 SUV of the year and what better gift to give yourself than an interesting way to get to work, a vehicle that's ready for weekend adventures, and a unique, one-of-a-kind present that you'll love for many years to come?
Why Choose The 2019 Jeep Wrangler?
There are many reasons why our New York drivers will want to be behind the wheel of a 2019 Jeep Wrangler SUV, but here are a few that we can't help but mention.
Four Trim Levels And A Plethora Of Colors From Which You Can Choose

The 2019 Jeep Wrangler has been narrowed down to four trim levels, the Sport, Sport S, Sahara, and Rubicon, but that doesn't mean that you won't have the option to make your vehicle match your personality. With such color options as Mojito!, Ocean Blue, Punk'n Metallic, Firecracker Red, and much more, you'll be able to make your Jeep Wrangler customized to your preferences.

Removable Accessories That Make Your Drive Fun

When it comes to enjoying the drive, the 2019 Jeep Wrangler is ready to prove that it's number one. Depending on which Jeep Wrangler you choose, you'll be able to not only take the doors off, but the roof as well and can truly get out into the wide-open spaces that you love.

Off-Roading Capabilities That Will Take You Far

Ford the small creeks, maneuver around the tight spaces, grip the rough terrain, and be prepared to go over any type of obstacle with your new 2019 Jeep Wrangler. From its impressive engine to its 4X4 system capability, drivers will love the way the 2019 Jeep Wrangler can handle whatever they throw at it.
If you're interested in finding the perfect gift for yourself, then stop by Transitowne Dodge Chrysler Jeep Ram and test drive any of our new 2019 Jeep Wrangler models today! We look forward to helping you discover why the Jeep Wrangler would make the best gift.